"Just yesterday, representatives of the regime at the UN were talking about how wonderful life is in Belarus.
They do not say that Belarus may have its first political prisoner-child – the son of Nastya and Zmitser Dashkevich. They will not tell about thousands of Belarusians, who are being tortured right now in prisons for political reasons. Neither will they tell about the new verdict on Katsiaryna Andreyeva. First the journalist was sentenced to two years in prison for her work. Now, as that term had been coming to an end, she was given a new sentence – for alleged 'high treason.'
What counts as treason in a 'prosperous state'? Maybe it is the desire to live in a free country, where you will not be imprisoned for ten years for your work. Or maybe the book Belarusian Donbass, which she wrote with her husband Ihar Iliyash – about Belarusian volunteers in the Russian-Ukrainian war.
Katsiaryna Andreyeva was accused of 'revealing a state secret' – but which one? Nothing is known about this 'secret'. But since the UN talks about a 'prosperous state,' we can assume what this state secret is.
It is the 1244 political prisoners – and thousands more imprisoned for political reasons.
It is the number of Belarusians murdered by the regime since the nineties.
It is the destruction of 765 non-governmental organizations that helped people – while this work was not done by the state.
It is the hundreds of missiles launched from the territory of Belarus against Ukrainian cities.
Katsiaryna Andreyeva is accused of treason by the people who treasoned Belarus. They betrayed their national interests, their country and even their relatives and friends who live in this country. But no matter how much these people try to deceive the whole world and themselves, the truth will win – thanks to brave and proud Belarusians like Katsiaryna Andreyeva, on whose persistence and courage a new Belarus is now being born".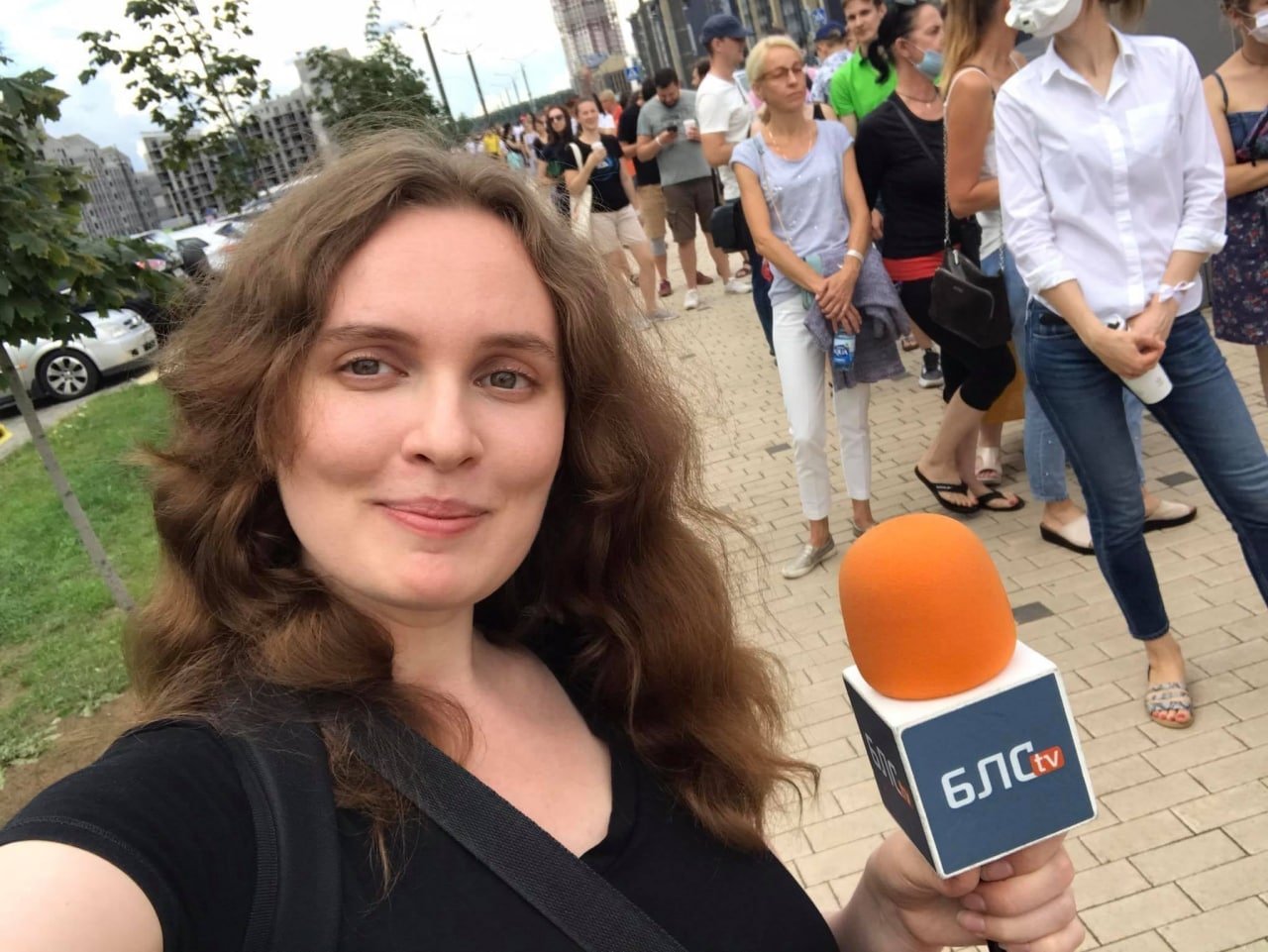 13 July 2022 в 17:28