Yesterday, September 14, diplomats from 25 countries joined Sviatlana Tsikhanouskaya's briefing in Vilnius on the situation in Belarus. The meeting was held at the Czech embassy, as the Czech Republic currently holds the Presidency of the EU Council.
Ambassadors and diplomats from Canada, Croatia, the Czech Republic, Denmark, Estonia, Finland, France, Germany, Greece, Ireland, Israel, Italy, Latvia, Lithuania, Moldova, Norway, the Netherlands, Poland, Romania, Slovakia, Spain, Sweden, the UK, Ukraine and the US joined the meeting.
During the briefing, Sviatlana Tsikhanouskaya:
– Expressed support to the Ukrainian people in view of Ukraine's effective counteroffensive, stressing that its victory could open a window of opportunity for change in Belarus.
– Spoke about the recent repressions in Belarus and mentioned the cases of Marfa Rabkova, Ryhor Kastusiou and Aliaksandr Fiaduta, Aleh Khramykh, and Hanna Tukava. Ms. Tsikhanouskaya condemned the detention of the European Union's Charge d'Affaires Evelina Schulz.
– Urged diplomats to abstain from presenting their credentials to Lukashenka. She proposed assigning temporary Charges d'Affaires to Belarus, who traditionally do not have to present credentials.
– Explained why visa restrictions must not be universal, emphasizing that foreign travel opportunities help maintain communication between Belarusians within the country and abroad. She spoke out against the visa ban, but supported the idea of banning the entry and movement of employees of government agencies, security services, intelligence services, and propagandists.
– Voiced her principled position regarding the potential September 17 amnesty: everyone must be released and rehabilitated unconditionally, and political cases must be dropped. The international community must not engage in the trade of political prisoners.
– Talked about the work that the United Transitional Cabinet has done in the first month since its establishment, its new representatives, and plans to expand the Peramoha plan, which was launched in 2021 to mobilize Belarusians.
– Called for comprehensive assistance to Belarusian military volunteers in Ukraine.
– Announced the Digital Belarus project, aimed at keeping Belarusians within the country and abroad connected, and allowing Belarusians to participate in decision-making. Potentially, this project could serve as a verification tool for Belarusian individuals and companies.
Sviatlana Tsikhanouskaya thanked diplomats for supporting Belarusians in the international arena and establishing the Contact Group within the Council of Europe. The national leader of democratic Belarus noted that such contact groups should appear within other international structures as well.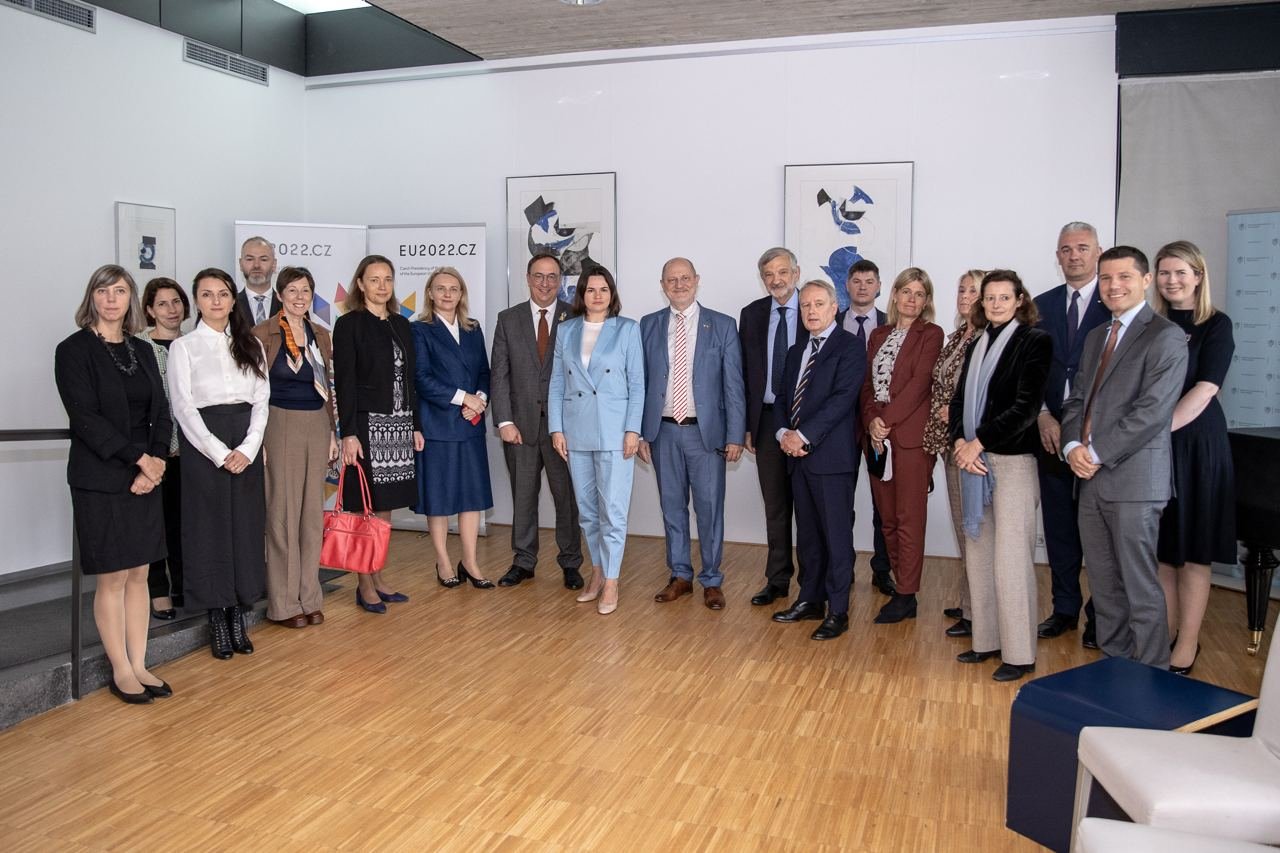 15 September 2022 в 12:53