Sviatlana Tsikhanouskaya: "Exactly one year ago today, Belarusians in Ukraine formed the Kastus Kalinouski Battalion. Although many had been defending Ukraine since 2014, it was the battalion, now the Kalinouski Regiment, that became the symbol of the Belarusian-Ukrainian struggle for freedom. We share not only an enemy with Ukrainians but also a common vision for the future. We see Belarus and Ukraine as nationally-oriented democratic European states.
From the first days of the war, Belarusian volunteers participated in the heaviest fighting at key locations such as Kyiv, Hostomel, Bucha, Kherson, and Lysychansk. And now you are defending the freedom of Ukraine and Belarus in hell itself – Bakhmut. Many have been wounded. Dozens have made the ultimate sacrifice in these battles – their lives. I want to support the families of Belarusian volunteers, and embrace those who have lost loved ones in this war. Your feat has already become a part of our country's history. And we must support you in this time of trial. Therefore, I thank everyone who helps Belarusian volunteers and urge you to continue these efforts.
Today, my heart is with you – the ones who risk everything to help Ukraine win this war and forever put an end to the imperial ambitions of dictators. Now, in the trenches, under the explosions of shells, you are bringing closer the day when the sky over Belarus and Ukraine will be peaceful, and our countries will rebuild a security system. You are bringing closer the day when Belarus will be free, independent, and democratic. And the day when the Republic of Belarus will call you not traitors but heroes".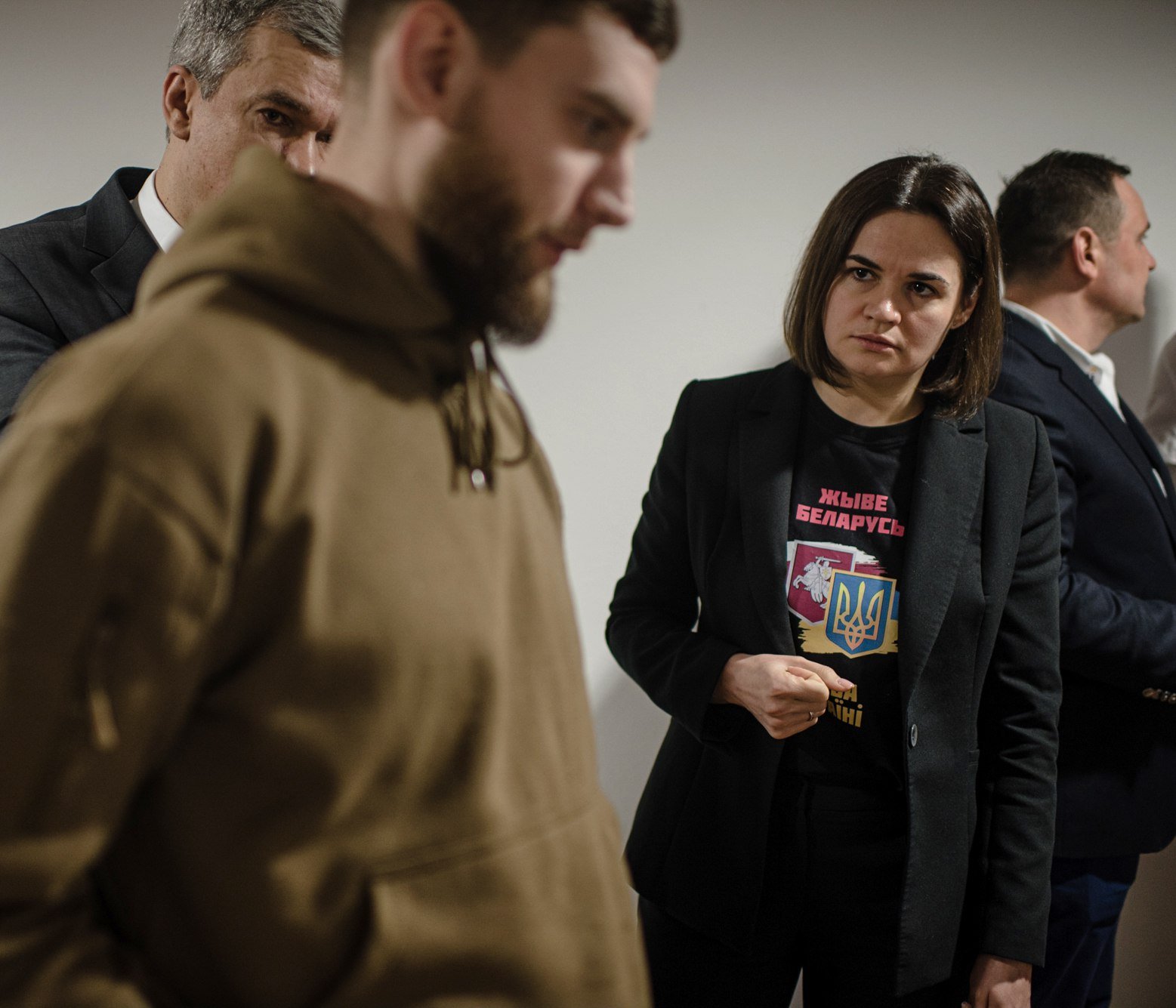 9 March 2023 в 13:45