On September 12-13, a number of events focused on Belarus were held in the European Parliament.
– Debates were held on the situation in Belarus, where Petras Auštravičius presented a draft resolution. The MEPs stressed the importance of cooperation with Belarus' democratic forces and civil society, visa support for Belarusians inside the country, and simplification of the legalization of stay for Belarusians abroad.
– The Belarusian leader addressed the European Parliament. She urged the MEPs to support the European perspective for Belarus, spoke about political prisoners, and demonstrated the design of the new Belarusian passport.
– A resolution on Belarus was adopted, supported by more than 450 MEPs. It recognizes the regime's involvement in the war and calls for launching an international investigation of Lukashenko's crimes while providing professional and academic programs to Belarusians.
– Ms. Tsikhanouskaya met with the President of the European Parliament, Roberta Metsola, and discussed the formats of cooperation between democratic Belarus and the European Parliament. They agreed to hold a series of events in December to discuss Belarus.
– The Kalinowski Conference was held involving Sviatlana Tsikhanouskaya, who delivered an address, as well as representatives of her Office, the United Transitional Cabinet, and MEPs. The conference discussed the prospects of Belarus' European integration, the issue of political prisoners in Belarus, and the Russian threat to Belarus' independence.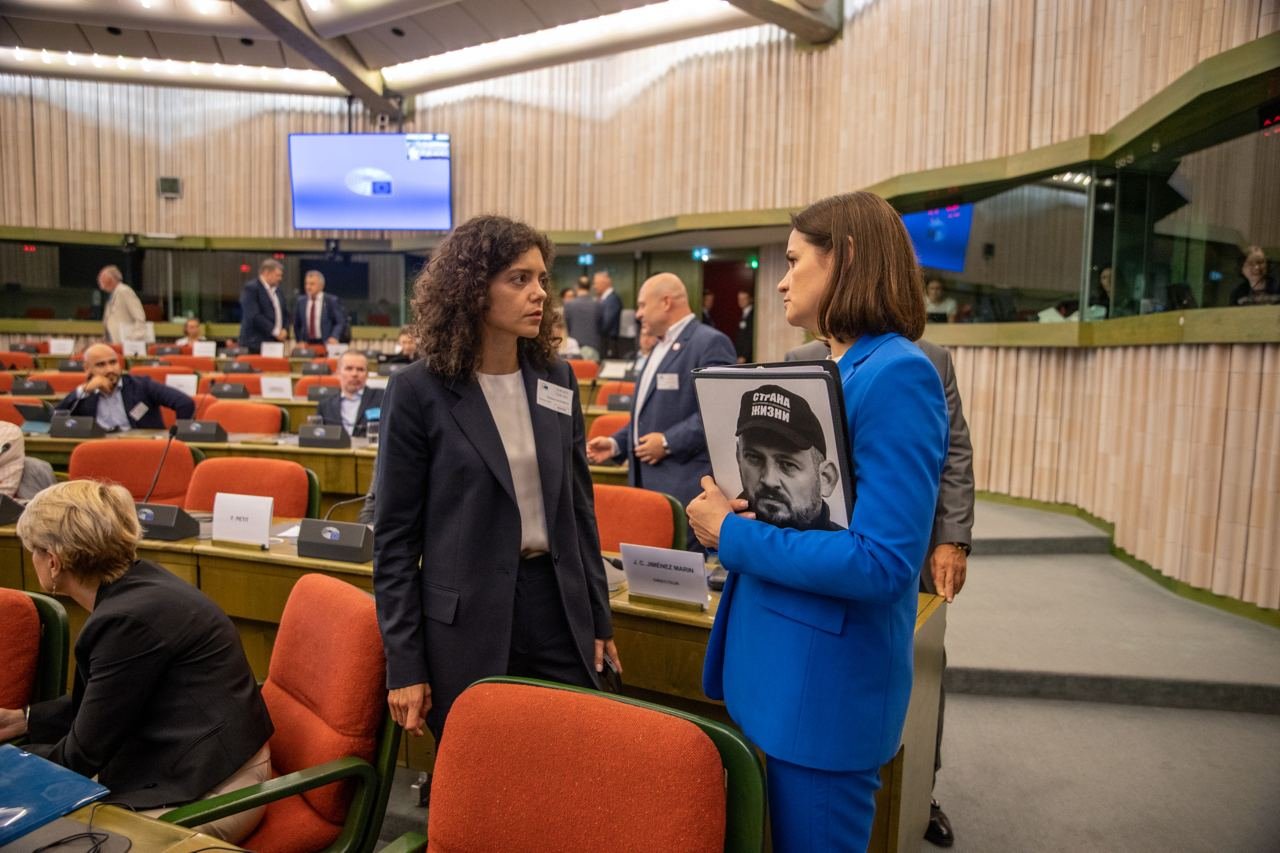 14 September 2023 в 17:04