The President of the Hellenic Republic, Katerina Sakellaropoulou, received Sviatlana Tsikhanouskaya at the presidential palace in Athens and expressed support for the Belarusian people. Outcomes of the meeting:
– Sviatlana Tsikhanouskaya thanked Greece for the fact that its ambassador didn't present credentials to Lukashenka, as he lost the legitimacy and trust of Belarusians.
– Told about the lawlessness and escalation of repressions in the country, trials against Mikalai Statkevich, Pavel Seviarynets, Siarhei Tsikhanouski, journalists, and students.
– Told about inhumane conditions of imprisonment and asked Greece to accept repressed Belarusians and families of political prisoners for rehabilitation.
– Sviatlana Tsikhanouskaya called to support workers and strikes and help students and athletes under pressure from the regime and cannot continue their activities in Belarus. Ms. Tsikhanouskaya also noted that it was important to allow expelled students to stay and continue their activities in Belarus while studying at Greek universities.
– Discussed with Katerina Sakellaropoulou EU actions, the fourth sanctions package, and the EU Comprehensive Assistance Plan for Belarus.
– Sviatlana Tsikhanouskaya called Greeks to support Belarusians on May 29, the global day of solidarity with Belarus – the anniversary of the imprisonment of Siarhei Tsikhanouski.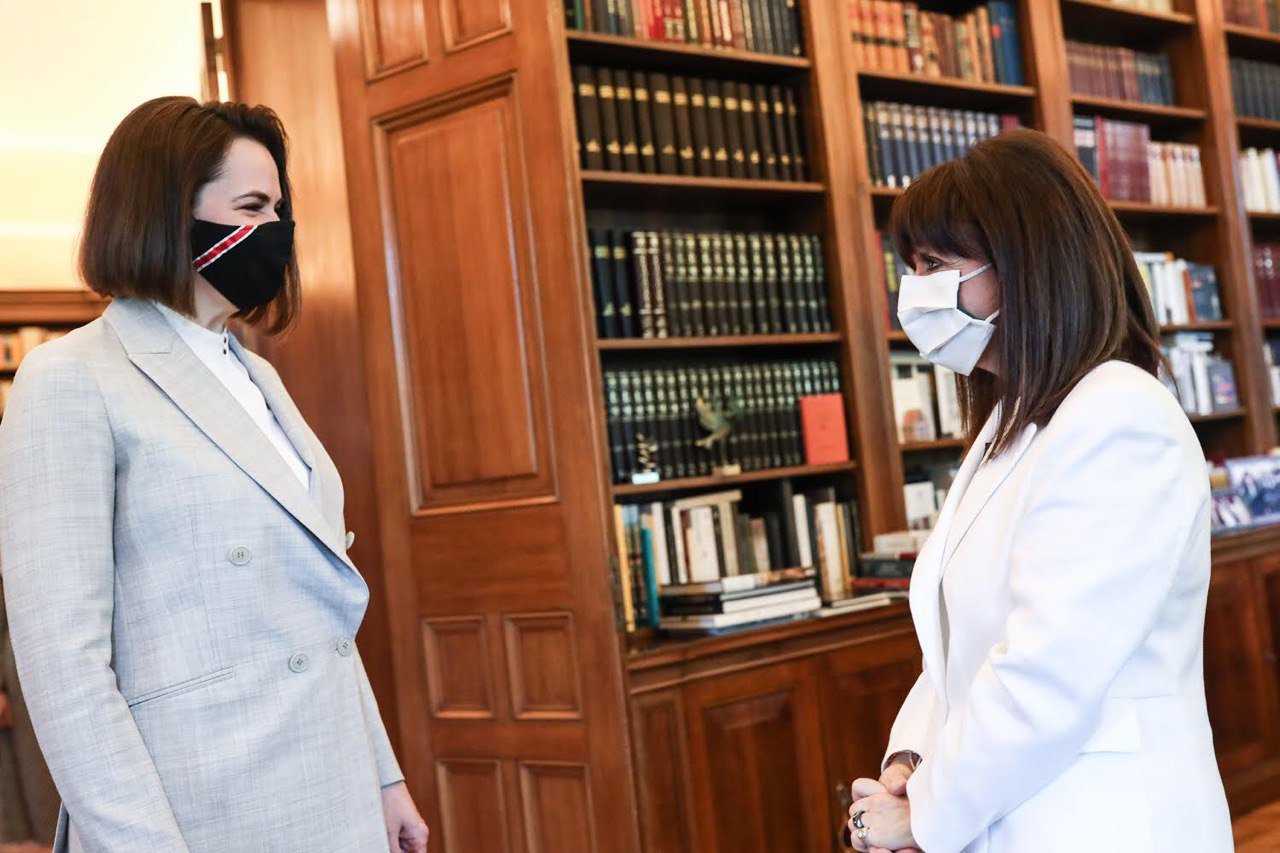 13 May 2021 в 12:44