On February 1, Sviatlana Tsikhanouskaya held a call with British Foreign Minister Dominic Raab. During the conversation Tsikhanouskaya:
• Thanked the United Kingdom for refusing to acknowledge the rigged presidential election.
• Called for the expansion of sanctions against regime representatives involved in violence and electoral fraud — in particular against OMON, GUBOPiK, and KGB. The British have separately imposed sanctions against Lukashenka, his son Viktar and six other Belarusian officials: they are banned from entering the country, their assets are frozen.
• Proposed to extend the effect of the "Magnitsky Act" to Lukashenka's "purses." This also applies to the targeted economic sanctions against the enterprises that finance the regime.
• Called not to recognize any international arrangements with the regime.
• Expressed gratitude for the fact that Britain became one of the 17 participating countries that initiated the work of the OSCE Moscow Mechanism on Belarus. The report on the results of this work revealed the appalling scale of human rights violations in Belarus and made recommendations to the world community — for example, to organize new fair elections and initiate investigations of the crimes of the regime.
• Stressed that Belarusians appreciate the UK's support of human rights groups, independent media and civil society — the United Kingdom doubled their financial support (about $2 million over the next 2 years).
"Our main goal is to hold free and fair elections, which would be recognized by Belarusians and at the international level. This must be preceded by the release of all political prisoners and an end to violence. New elections should be held as soon as possible," said the leader elected by the people.
Answering a question from the head of the British Foreign Ministry, Tsikhanouskaya said that Lukashenka's regime is weakening every day. Belarusians come out to protest despite repression, arrests and abductions.
Dominic Raab said he was impressed by the courage of Belarusians and Sviatlana Tsikhanouskaya in particular. He expressed support for the Day of Solidarity with Belarus, which will be held worldwide on February 7, and noted that the British will take part in it. Raab also assured that Britain will work with partners from the United States and other countries so that pressure on Lukashenka would increase and the crisis in Belarus would be resolved. The head of the British Foreign Ministry said he would be happy to welcome Sviatlana on a working visit to London.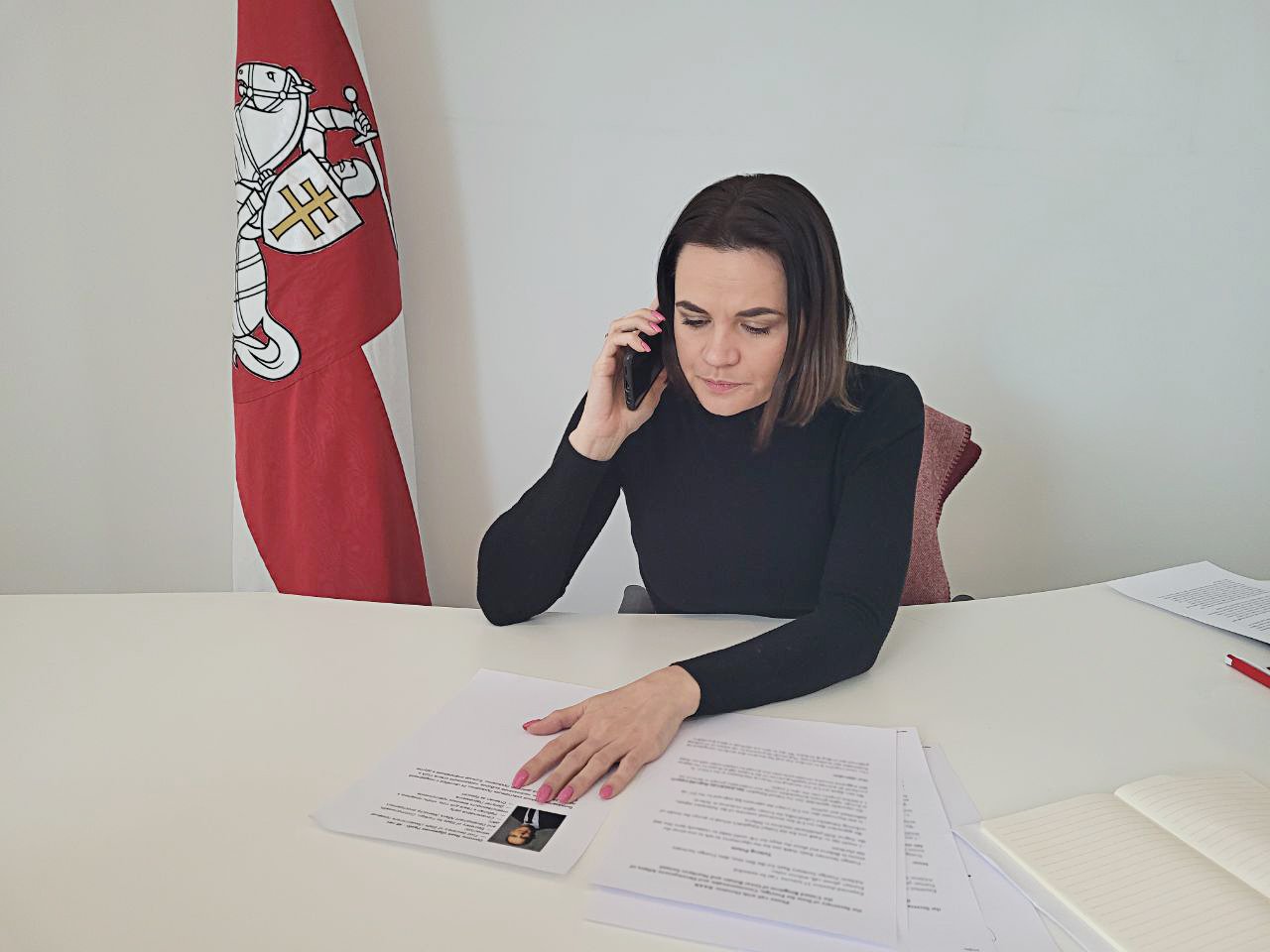 1 February 2021 в 17:00