On the sidelines of the UN General Assembly Session, Sviatlana Tsikhanouskaya met with the Secretary General of the Organization of American States (OAS) Luis Almagro. This is the first contact of the Belarusian leader with the head of the OAS – an authoritative regional organization that comprises all countries of North and South America.
During the meeting, Mr. Almagro and Ms. Tsikhanouskaya discussed the political crisis in Belarus and Belarusians' struggle against the dictatorship.
Three countries of Latin America are now ruled by dictators – Venezuela, Cuba, and Nicaragua. At the same time, this region has a history of fighting against dictators, which could be useful for Belarus, while today most countries in America are considered democratic.
Sviatlana Tsikhanouskaya agreed with Luis Almagro to establish contacts with the political leadership of Latin American countries and participate in the activities of the OAS, which could provide an opportunity to deliver information about the political crisis in Belarus. Sviatlana Tsikhanouskaya's Office will establish relations with the leaders of Latin American states and take action to help Belarusians bring down the dictatorship in their country.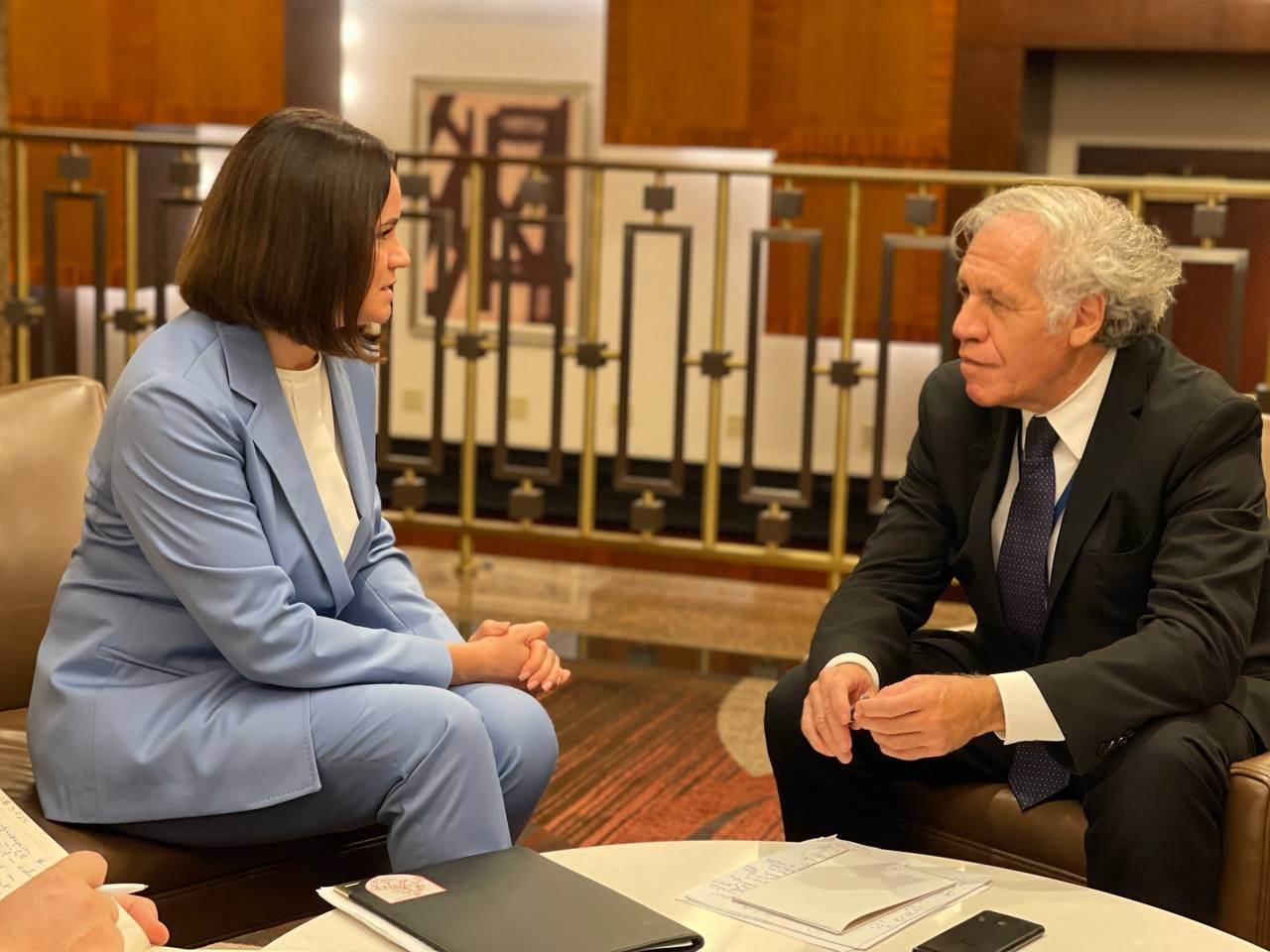 21 September 2022 в 08:17