The politicians received Ms. Tsikhanouskaya in their offices in the main building of the Palace of Westminster.
The parties discussed the situation "on the ground" in Belarus, and the sentences of Ales Bialiatski, Ms. Tsikhanouskaya herself, and trade union leaders. They also discussed the brave actions of Belarusian partisans, including the damage to an A-50 plane and the work of cyber-partisans.
Sviatlana Tsikhanouskaya spoke about the need to support Belarusian political prisoners, keep them on the agenda to prevent the international community from forgetting about them as information is limited. She urged the UK politicians to take patronage over political prisoners (already more than 20 British MPs from all political parties have done so) and noted the great importance of such support.
Both speakers assured Ms. Tsikhanouskaya of their support, discussed the possibility of hearings on Belarus in the House of Commons. Hearings in the House of Lords are already scheduled for March 9, with sanctions against the Lukashenka regime and its accomplices on the agenda.
They also discussed expanding and supporting the Friends of Belarus group, which already exists in the British Parliament, and further supporting Belarusian civil society, independent media, and initiatives. It is important to isolate the regime while supporting the Belarusian people. Ms. Tsikhanouskaya called for distinguishing between the regime and the Belarusian people, isolating the regime and not the people, and not putting Belarus and Russia "in the same basket". She also called for giving a voice to the new Belarus and supporting Belarusians who are currently helping Ukraine. Sviatlana Tsikhanouskaya noted that Belarus is fighting the same evil that Ukraine is fighting now, and it is essential that the independence of Belarus is not lost as a result of this regional and global crisis.
Sviatlana Tsikhanouskaya was assured of the support of the British Parliament, all political groups, and both chambers.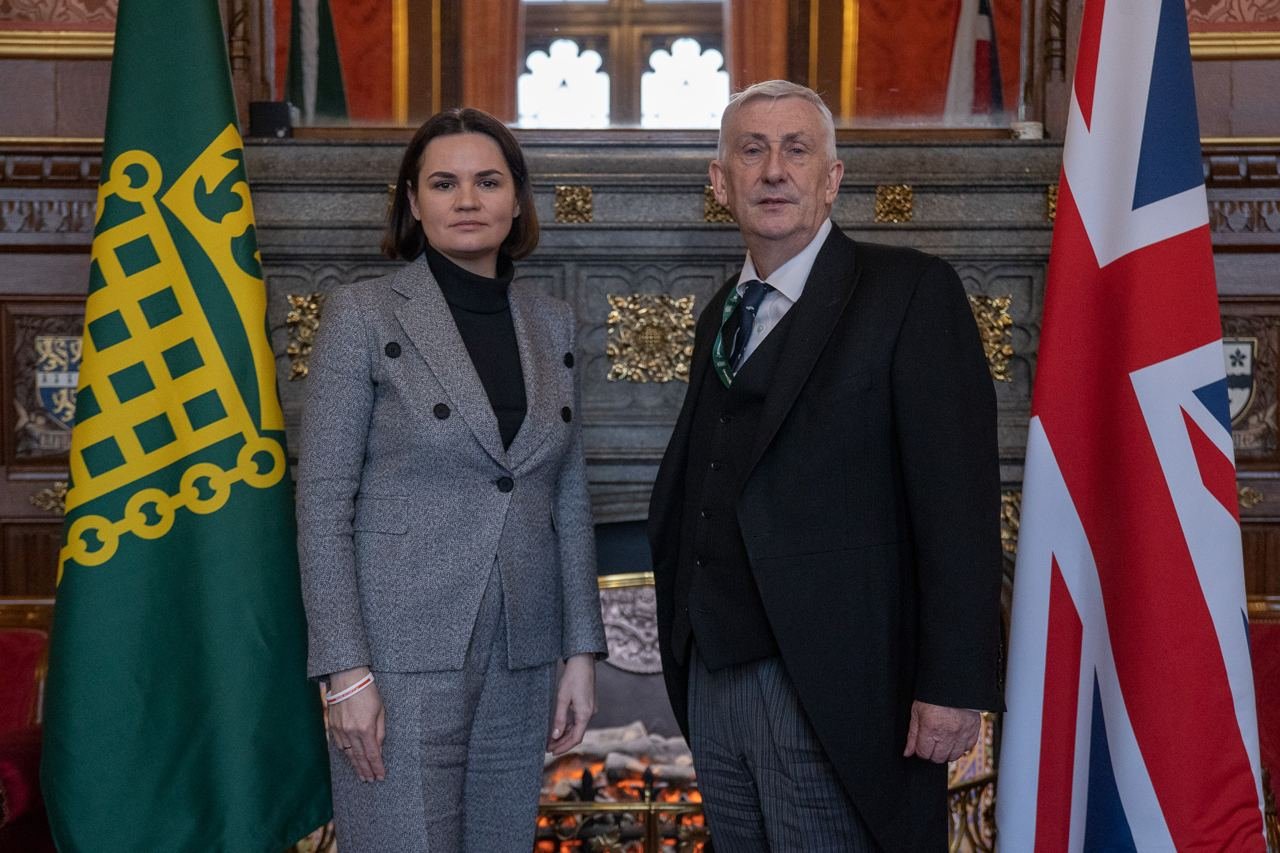 8 March 2023 в 12:15