MEDEVAC is a medical humanitarian program of the Czech Republic in support of Belarusians, created on the initiative of the Belarusian diaspora. The program was supported by the Ministry of Foreign Affairs, Ministry of Internal Affairs, and Prime Minister of the Czech Republic. The Czech Ministry of Internal Affairs provides participants with all documents for entry and residence, basic support, meals, and a basic course in the Czech language.
MEDEVAC 1 was aimed at helping physically injured Belarusians and their families. The program was attended by 60 participants, of whom 46 remain in the Czech Republic. The MEDEVAC 2 program provided assistance to repressed physicians and their families, receiving 29 people. There are currently 25 participants in the Czech Republic.
During the meeting with Sviatlana Tsikhanouskaya, the participants of the program told their stories. Each of them was unable to stand up to the injustices in the country. Some were shot at point-blank range, some were beaten in Akrestina Detention Center. The professional and human work of Belarusian doctors was highlighted and thanked. They also thanked the Belarusian diaspora in the Czech Republic and Krystsina Shyianok, who co-organized the program.
The head of the Department of Migration of the Czech Ministry of Internal Affairs, Pavla Novotna, representatives of the Ministry, and Magda Katsyianova, manager of the MEDEVAC program, attended the meeting. Sviatlana Tsikhanouskaya thanked them for the creation of the program and discussed its development. The Belarusian leader also called on the Czech Republic to relaunch a support program in the event of new victims of repressions in Belarus.
Sviatlana Tsikhanouskaya: "While we are safe, we must not forget the Belarusians, and we must continue to fight and support our people. You shared a painful memory today, but it's a memory that can't be erased. In free Belarus, the time will come to tell about this – and to be called to account everyone who has violated the law".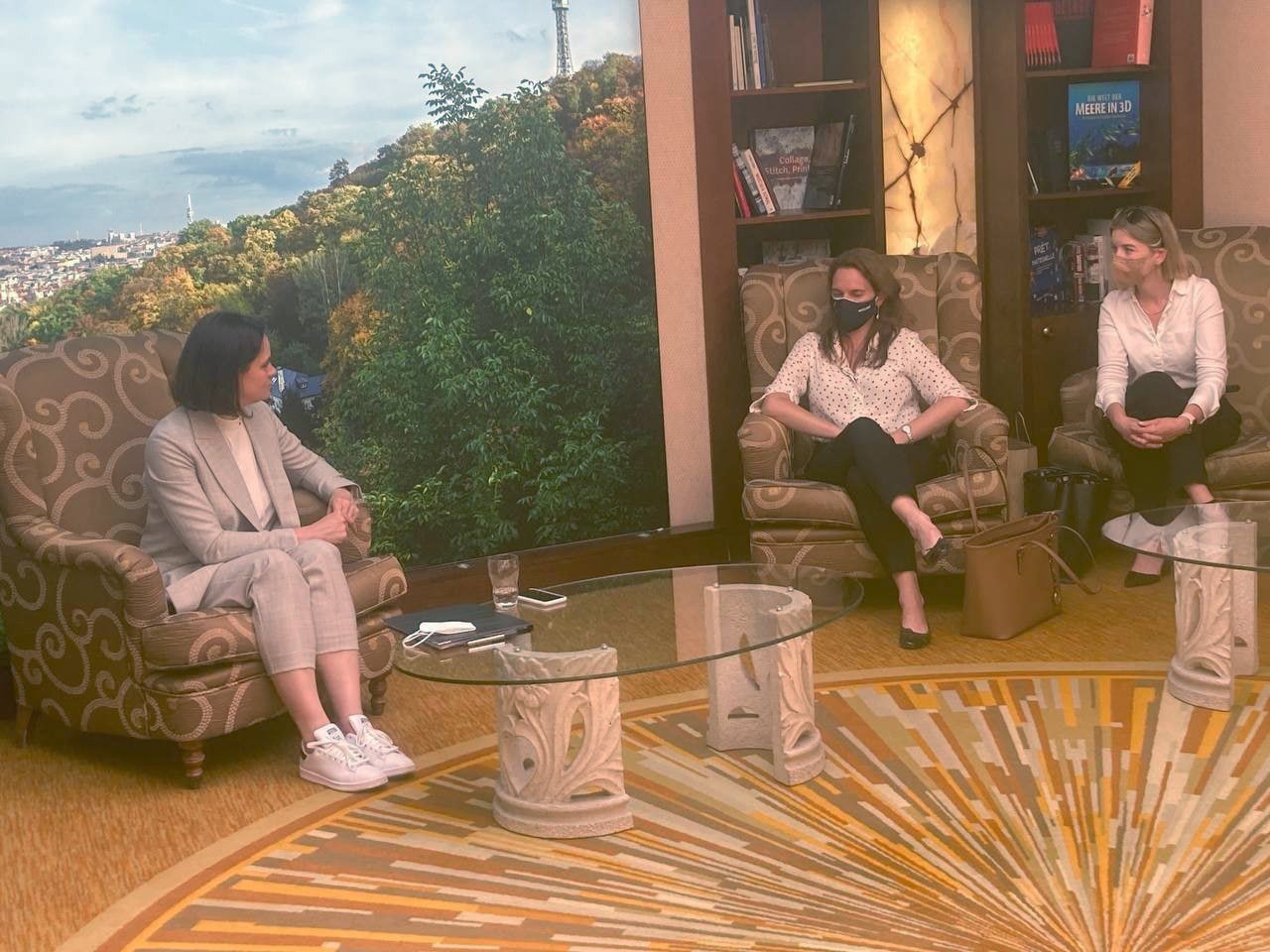 7 June 2021 в 17:55