On December 21, at the suggestion of several members of the Coordinating Council, as well as the families of political prisoners, Sviatlana Tsikhanouskaya sent a letter to the executive director of Google to draw attention to the systematic abuse by the regime and law enforcement agencies of the Google-owned YouTube service. She gave an example of more than 40 advertisements which show the interrogation of political prisoners and forced confessions on camera, including Mikalai Bredzeleu, Aliaksander Bahdanou and others.
Sviatlana Tsikhanouskaya in her letter drew attention to the fact that forced testimony and confessions are qualified as torture by the UN Convention against Torture. She called for measures to be taken to stop the distribution of such videos.
Google Vice President Karan Bhatia responded to Tsikhanouskaya. He said that all the named advertisements have been removed, and that the accounts that posted them will not be able to place propaganda ads in the future: "We have removed the commercials that you noted for violating our rules. We have restricted these advertising accounts from displaying any additional ads and will implement automated rules to proactively mark any new ads that are created and include in them violating landing pages and/or violating videos that we have already seen. This means that any newly created ads pointing to the same landing pages or videos will not appear on our platforms".
The Vice President of Google also offered to organize a meeting between the team of Tikhanovskaya's Office and the Google team to discuss how to prevent similar situations in the future.
Sviatlana Tsikhanouskaya's letter to the Google CEO Mr Sundar Pichai: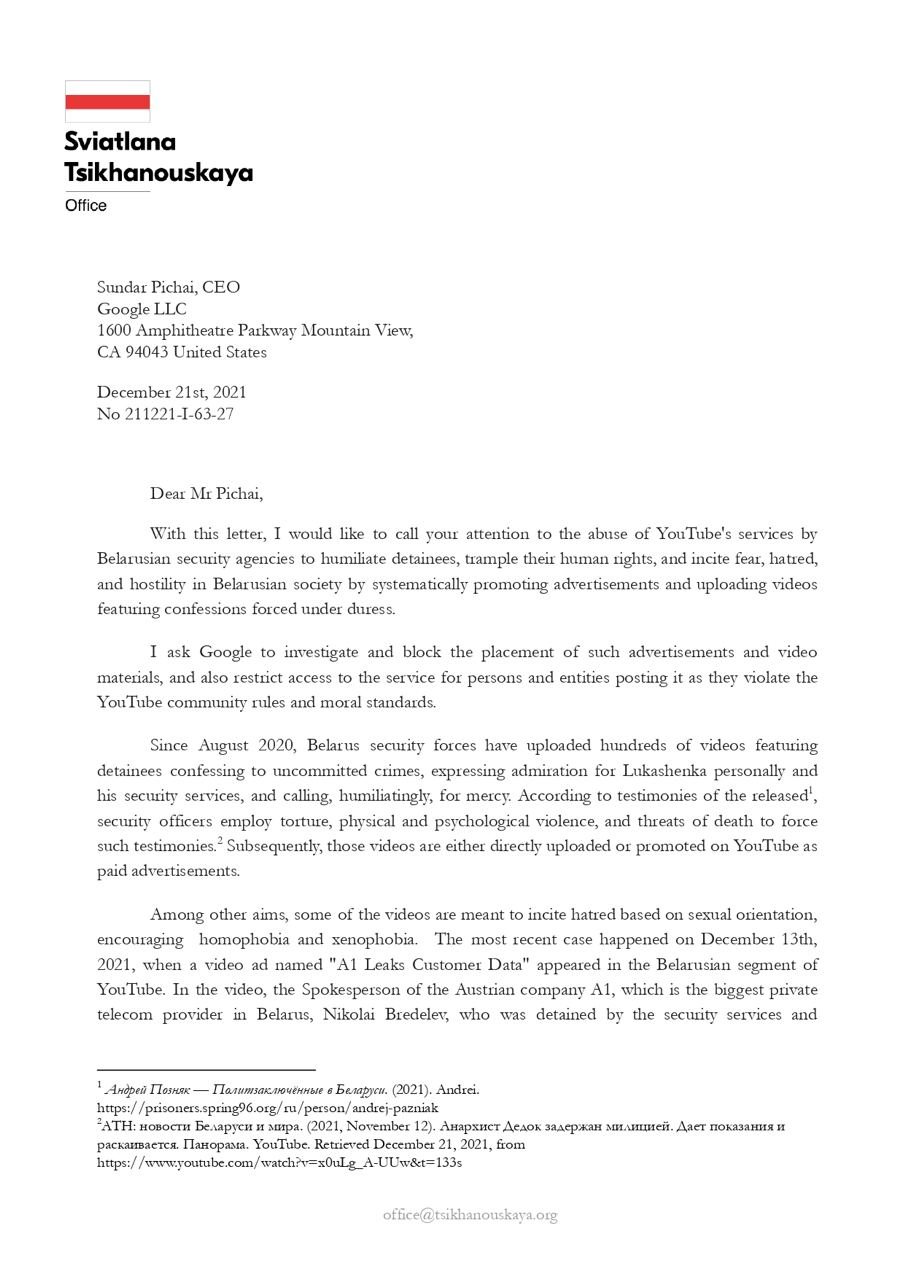 Google Vice-President Mr. Karan Bhatia's letter to Sviatlana Tsikhanouskaya: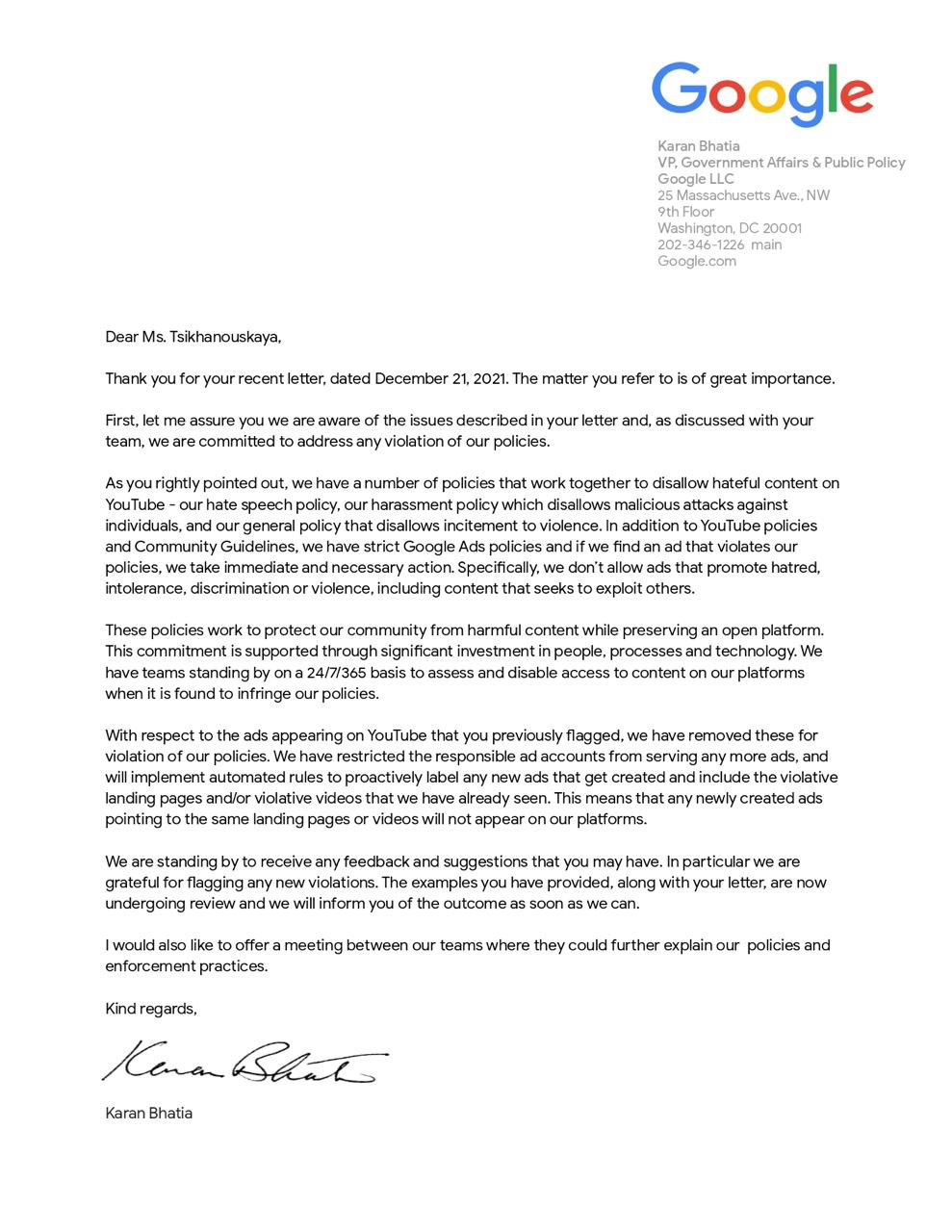 3 January 2022 в 16:35