Date of action: November 27
Events will take place between November 26 and November 30
On November 27, the Day of Solidarity with Belarus Political Prisoners, Sviatlana Tsikhanouskaya calls on international leaders, activists, journalists, and all friends of Belarus to show solidarity with political prisoners by organizing rallies and pickets, releasing statements, wearing or displaying national Belarusian white-red-white colors, sending letters to political prisoners, and holding online flash mobs.
"Spread the word about courageous Belarusians. Let's show those who suffer from the regime in Belarus that the world stands with them. Let's stand up for dancing and smiling leaders Maria Kalesnikava and Maksim Znak. For courageous journalists Katsiaryna Andreyeva and Daria Chultsova. For unstoppable bloggers Ihar Losik and Siarhei Tsikhanouski. For strong teenager Mikita Zalatarou. For Andrzej Poczobut, Volha Zalatar, Natallia Hersche, and each innocently imprisoned".
How can you support?
Belarusian diaspora: сonduct rallies, concerts, and public events.
Local authorities and city mayors: light up facades of buildings in national Belarusian white-red-white colors. Put the national white-red-white flag on facades or windows. Make a reception in honor of Belarus.
Media and digital Influencers: raise awareness. Record an interview with Belarusian political leaders, journalists, families of repressed. Publish videos, articles, pictures in support of Belarus. Use hashtag #StandwithBelarus.
Parliamentarians, politicians: make a statement, initiate and adopt resolutions and proclamations in support of democratic Belarus. Write letters or become a patron of political prisoners in Belarus.
School or university professors: organize a lecture or discussion about Belarus and the Belarus situation in your academic institution. You can also organize collective writing of letters to Belarus political prisoners.
Think tanks and academia: organize public, virtual, hybrid, or offline events on the Belarus crisis, possible solutions, what the international community can do.
All friends of Belarus: support Belarusians by donating to funds helping political prisoners and their families, such as A Country to Live In, BySol, #BY_help.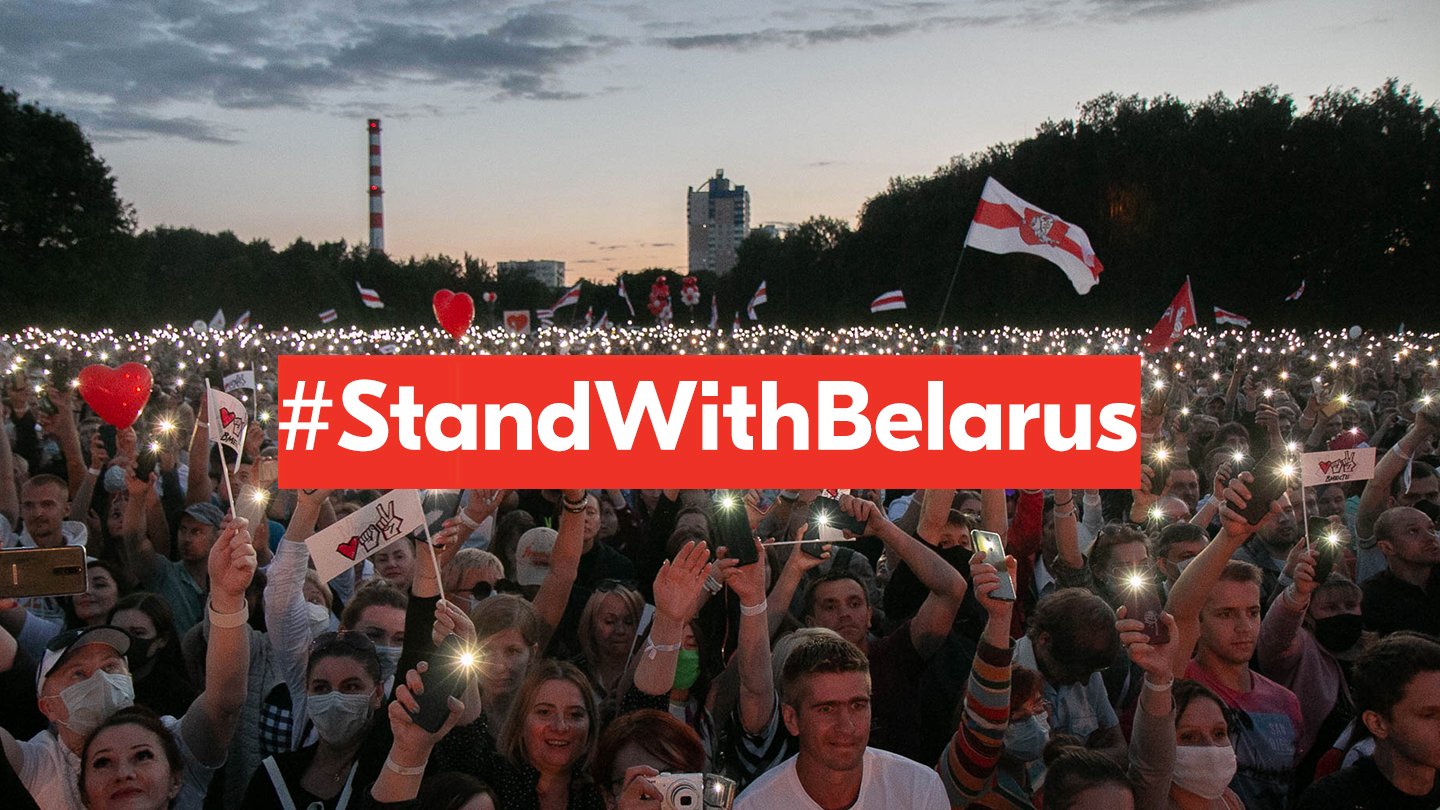 23 October 2021 в 12:05