The space will host cultural events, political meetings, exhibitions and, as Sviatlana Tsikhanouskaya noted, "for the first time in 28 years, Belarusians will have their own place in Brussels."
The mission will be headed by Vladzimir Astapenka, a former diplomat who left the Belarusian Foreign Ministry in protest against the repression. Symbolically, he opened the Belarusian embassy in Brussels 30 years ago.
The opening ceremony was attended by the Minister of Foreign Affairs of Belgium, the President of Flanders, European MPs, leaders of European structures and international organizations, and Belarusians living in Belgium.
Ms. Tsikhanouskaya noted that the mission will help bring Belarus back to Europe, as well as Europe closer to Belarus. It is a place for all who are fighting for human rights, freedom, and independence in Belarus, a place for organizations and initiatives that also want change in our country.
She emphasized that a democratic Belarus would not only strengthen Ukraine and weaken Putin, but would also be a donor of security in the region and a good partner for Europe. She called on all Europeans to support Belarus in the struggle for democracy and justice.
An exhibition by Belarusian artist Volha Yakubouskaya was also opened as part of the ceremony. Sviatlana Tsikhanouskaya named her favorite painting from this exhibition, which inspires her to fight – the one depicting her husband.
She called on all Belarusians to be inspired by other Belarusians and to continue the fight until everyone is free.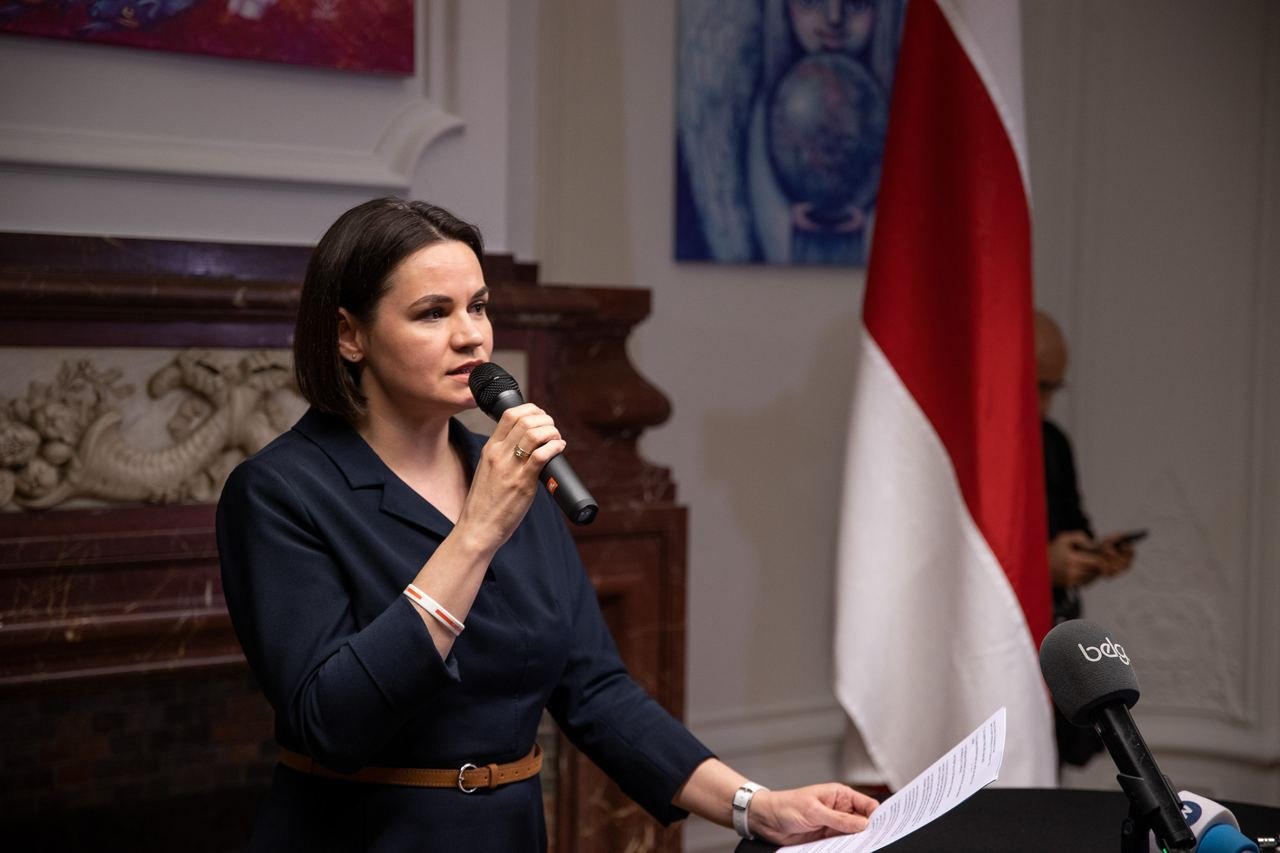 2 March 2023 в 08:10