"Dear Belarusians! Today is a momentous day for us. On August 25, 1991, the Belarusian parliament granted the Declaration of state sovereignty a constitutional status. Thus, the Parliament officially proclaimed the independence of Belarus. This day should have been celebrative and joyful in Belarus. However, on the 30th anniversary of this event, we live in an atmosphere of repression, and there are fears that we may lose our independence.
Thousands of Belarus' patriots sacrificed themselves for the dream to see our homeland free. In the past, these were victims of GULAG & NKVD. Today, these are peaceful protesters & political prisoners. And for all of us, they are an example of the struggle for the better life of our people. We need to remember our history to make sure that no autocrat can rewrite it.
While other Eastern European countries strengthened their nationhood, following the path of reforms and improving the standard of living for their people, the former president of Belarus sought to stop the course of history, to take advantage of independence only to consolidate his power.
In August 2020, hundreds of thousands of Belarusians gathered on the streets of Belarusian towns and villages. They raised the white-red-white national flags under which independence was declared in 1918 and restored in 1991. And this desire for liberty, for freedom in our souls, will not be destroyed by any repressions. After all, the fate of Belarus depends on how much each of us feels responsible for our country. Follow the initiatives supporting the protest and Belarusians, send letters to political prisoners, and protect our language and national symbols.
Today, I congratulate you, dear Belarusians, with the belief that our homeland will be free and prosperous. And most importantly – that it will remain independent.
Zhyve Belarus!".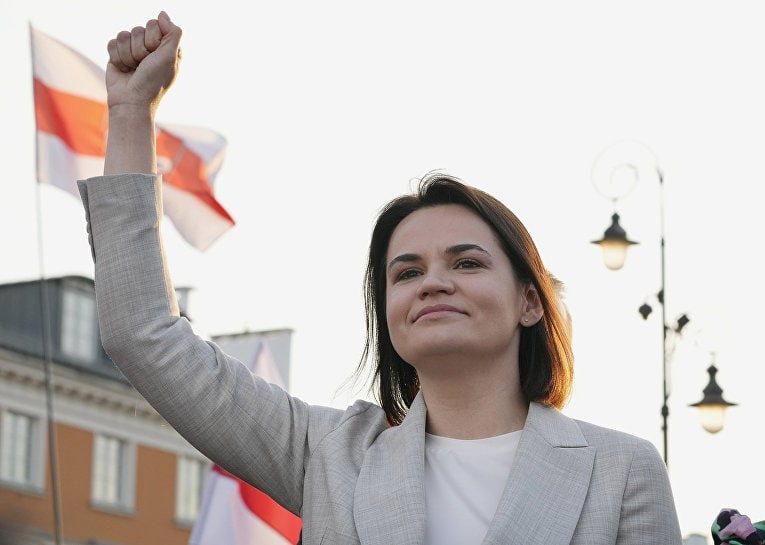 25 August 2021 в 09:00